Master's Programme in Materials Chemistry, 120 credits
Materials research is a dynamic field and with rapidly developing technology, the demand of refined and improved materials is increasing. This MSc programme is built around our research strength in solid state chemistry and we are looking for students interested in materials synthesis strategies or in developing skills in advanced characterization techniques such as electron microscopy or nuclear magnetic resonance (NMR).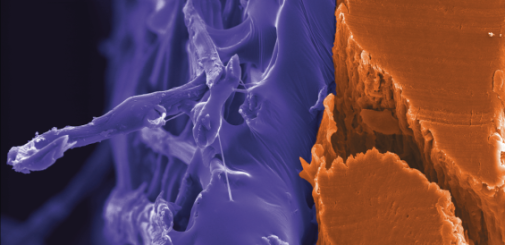 Why choose Stockholm University?
Education closely connected to world leading research
This programme is built on our research strength in solid state chemistry and we introduce students to versatile materials synthesis strategies. The design of nano-structured materials from new combinations of molecular building blocks, templating molecules, nano-particles and functional molecules is a running theme in several courses. We focus on providing our students with an advanced understanding of the structure- and property relations at all length-scales. All teachers at this programme are active researchers at the department and we are keen to have a close relations between students and researchers. This is why we focus the studies on lectures, lab work and projects connected to recent scientific advancements in the field. Want to know more about our profile research or meet one of our teachers!?
Technique skills and exchange opportunities
We provide a broad range of elective courses with several ways to get a comprehensive coverage of the material chemistry research area. This includes specialised high-technology materials, advanced characterization techniques such as electron microscopy, NMR and modelling. In addition, you are offered half a semester for optional courses given by other institutions or participation in exchange programs with partners universities outside of Sweden.
Programme structure
During the first semester of this programme, you are introduced to the relation between crystal structure, symmetry and properties of solid materials and important characterization techniques. Depending on your interest, the following semesters let you create your degree profile by freely choosing a combination of elective courses. Examples of recommended courses are:
Structure Analysis with Diffraction

Porous Materials

Soft Matter

Bioceramics

Introduction to Analytical Electron Microscopy

Advanced Transmission Electron Microscopy

NMR in Materials Chemistry

Modelling in Chemistry
The final component of your studies is a degree project, which can be performed with an active research group at the department or through a company outside the university. The project lets you apply your acquired knowledge by independently plan, carry out and report a research project under the supervision of one of our researchers. The programme outline is illustrated below. Please note that this outline can be subject to change.
The Swedish credit system is compatible with the European standard ECTS. 30 ECTS is equivalent to one semester of full time studies.
First year (60 credits)
Autumn
Spring

Solid State Chemistry, 15 credits

Elective courses*, 30 credits

Introduction to Materials Chemistry, 15 credits


Second year (60 credits)
Autumn
Spring

Elective courses*, 0, 15 or 30 credits

Degree projects, 30, 45 or 60 credits



*See all elective courses here
Examples of recent degree projects:
1. Degree project A
2. Degree project B
3. Degree project C
Career prospects
Material development is highly prioritised in all sectors of the industry, ranging from pharmaceuticals to clothing, plastics, conducting material and steel industry. With a degree in Materials chemistry, you are offered exciting and extensive career options and our graduates are found in diverse operations such as ÅF (consulting), Sandvik (material development), AstraZeneca (pharmaceuticals), Fresenius Kabi (healthcare) or doctoral studies.

Application procedure
The application period for our Master's programmes starting in autumn 2020 opens at October 15th. You apply by following the three steps below, and your application should be registered no later than January 15th.
Scholarships and funding
The scholarship scheme at Stockholm University is aimed at especially qualified students coming from countries outside of EU/EEA/Switzerland and who are required to pay tuition fees for studies. Show scholarships offered by Stockholm University.
The Swedish Institute Study Scholarships target highly-qualified students from certain countries. The scholarships will be awarded for master's studies in Sweden, starting in autumn and covers both living costs and tuition fees. Show scholarships offered by the Swedish Institute.
You are also encouraged to investigate what scholarships are available through your university, government or international organisations.
Contact
If you are left with questions or need more information about the application procedure, programme structure or practical details concerning your studies at Stockholm University, please do not hesitate to contact our Student Office.

We look forward to your application!
Last updated: June 10, 2019
Page editor: Isabell Stenson
Source: Chemistry Section