Masters in Analytical Chemistry
What is the difference between clean and polluted environments and between effective and ineffective drugs (both legal and illegal)? The key is being able to measure the presence of different chemicals. The Master of Analytic Chemistry teaches you the science of measurement and is in high demand by employers in a range of industries.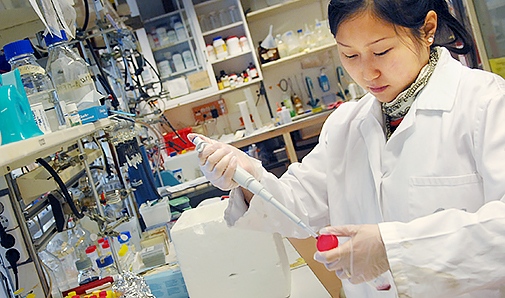 Analytical chemistry is important to many different fields, and this master's degree is one of the most sought after by employers. Being able to isolate and analyse the chemicals in a sample - and to interpret the findings – is crucial for determining the health of an environmental system, developing sustainable manufacturing techniques that pollute less, or even which athletes deserve a medal.
The master's in analytical chemistry uses problem-based teaching methods, presenting a problem that an analytical chemist might face and then letting you plot your own course to the solution. The class sizes are very small and many students develop a strong sense of community because of the extensive lab work. They also appreciate that the laboratories are very well equipped with instrumentation that only professional researchers would expect. The project-based structure means that students see a problem through from beginning to end, from setting up their own labs to writing and presenting the results.
You will work closely with leading researchers with low teacher-student ratios. You will be surrounded by the world's top chemists, not only some of the people who chose the Nobel winners but even attending the Nobel lectures of the prize winners themselves.
Common Degree Path
Semester 1: Advanced Separation Methods & Mass Spectrometry
Semester 2: Chemometrics & Bioanalytical Chemistry
Year 2: Degree Project & Elective Course
Careers
The career prospects for someone with master's in analytical chemistry are extremely good. The degree is very flexible and can be used in many fields including healthcare, the environment, manufacturing, pharmaceuticals and more. For the last ten years graduates of this programme have found full employment upon graduation.
What our students say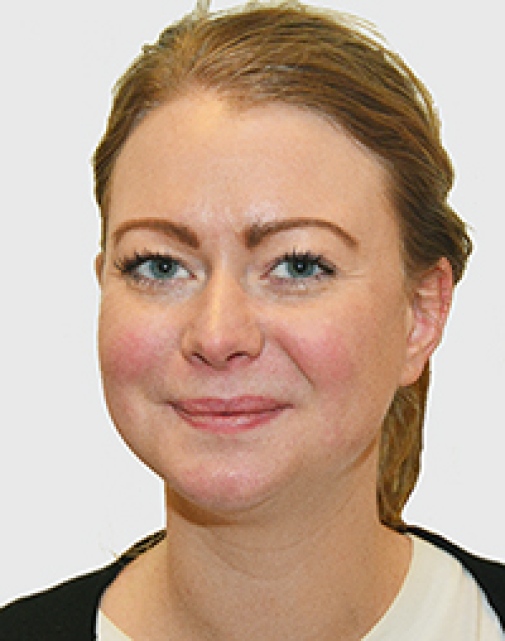 "I can truly recommend the master program in analytical chemistry since it allows you to get an attractive education, either if you want to continue in academia or start working in the industry."
Josefine Carlsson
PhD student in Analytical Chemistry
Read more about her experience here.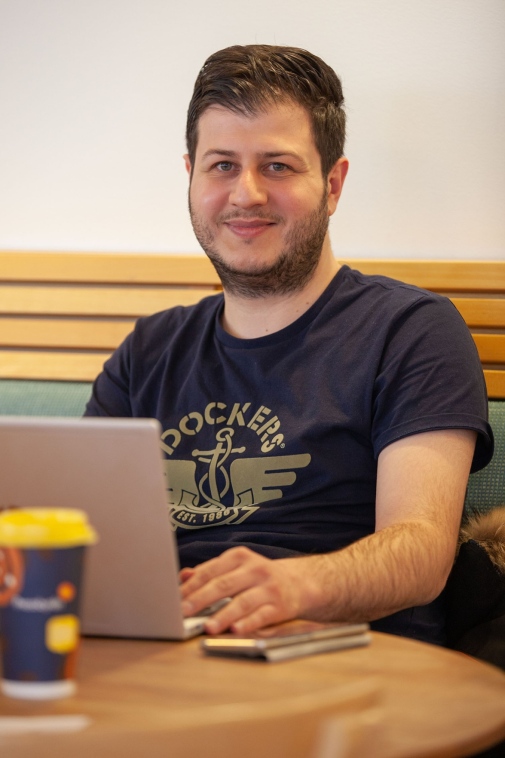 "You will get high-quality education and all kinds of support from teachers and the administration. The most important thing is to make friends and study in groups – then college might as well be the best time of your life."
Bashar Abdelahad
Master's student in Analytical Chemistry
Read more about his experience here.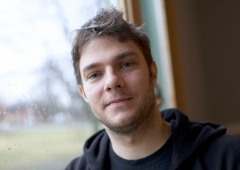 "Det bästa med att läsa kemi vid Stockholms universitet är att det är väldigt praktiskt inriktat och man har chansen att pröva sig fram. Går ett experiment fel har du alltid möjlighet att börja om lära av dina misstag."
Linus Arvstrand
Master's student in Analytical Chemistry