Greta Kampe, Master's student in Neurochemistry
Meet Greta Kampe, German master's student in Neurochemsitry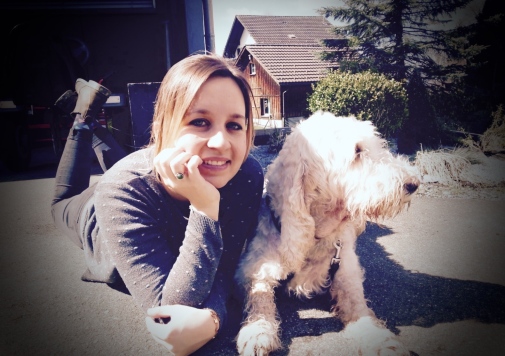 Where are you from?
Germany

How long have you been here?
I started in August 2015 with my master studies in Neurochemistry with Molecular Biology and decided to stay here after one year as an Erasmus student.

Why did you decide to come to Stockholm University?
During my Bachelor studies in Germany where I studied Life Science with a strong focus on chemistry, I wanted to learn more about the biochemical processes in the brain. I was always interested in neurological diseases and how to help affected People to improve their lives. Beside that is Stockholm one of my favorite cities.

Tell us about your experience?
I have had such a great time here as a student. Stockholm and the Swedish people made me feel Welcome and I got a lot of new friends from all over the world. A lot of international students from everywhere are coming to study in Stockholm every year and I think everyone can feel comfortable here. The 4 different courses during my first year were interesting and educating. I learned a lot about the brain and its function as well as the way of nerve cell - communication and biochemical processes in the brain. Different course specific projects gave us the opportunity to go deeper into details and I learned a lot about the most common neurological diseases like Parkinson's and Alzheimer disease as well as MS or polyQ diseases. I will do my master thesis project externally which was no problem as well as different projects were offered by several research groups in the neurochemstry department. The program is perfect for everone who is interested in the brain's biochemistry, how to write project plans and present papers in literature seminars and participating in practical lab courses.

What would you say to someone thinking about coming here?
Do it, definitely. Book a flight, make an unforgettable experience and maybe stay here in beautiful Sweden. It's absolutely worth it!
Senast uppdaterad: 8 september 2016
Webbredaktör: Charlotte Boegård
Sidansvarig: Kemiska sektionen