Tobias Nilsson, PhD student in Biochemsitry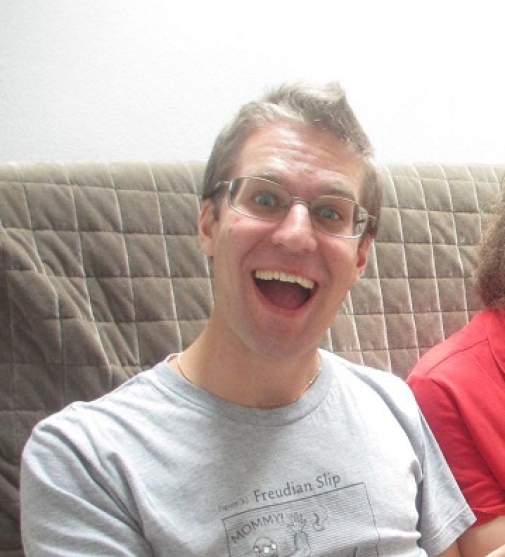 How long have you been here?
7 years in total. I did my Bachelor program in Biomolecular chemistry between 2009-2012 then a Master's degree in Biochemistry between 2012-2014. Now I'm in the middle of a PhD program.
Why did you decide to come to Stockholm university?
It was more a fluke than anything else. I was tired of my job after high school so I decided I wanted to start studying. At first I just marked any bachelor program I thought sounded interesting from all sorts of University catalogues, then by process of elimination I managed to pick 5 programs that I applied to. Chemistry at Stockholm University was the first choice, which I got admitted to. As soon as I started I realized I loved it here and so I kept going.
Tell us about your experience?
Studying at the chemistry departments really gives you a wide array of experiences. There are a lot of practicals, so you get to spend a lot of time in the lab, which I really like. The theory is also very front edge as all teachers are active researchers. I also liked how I had a lot of control over my own education. I could throw in more advanced courses at an early stage and mix around my program. I actually applied for my Bachelor's and Master's degree more or less at the same time because I did my courses in a strange order so that I could fit in all the content I wanted without messing up my schedule.
What would you say to someone thinking about coming here?
Oh please do. Chemistry here is a lot of fun and Stockholm is a beautiful little city. The winter is long and dark, so many will get a bit of a chock their first year, but it's also cosy as everywhere you go you will see little lights and candles put out in the windows to shine up the darkness, almost turning all houses into lanterns.
Senast uppdaterad: 7 mars 2018
Webbredaktör: Charlotte Boegård
Sidansvarig: Kemiska sektionen